Monster Profit EA Telegram channel!
https://t.me/joinchat/_6jJ5azMZ8JiN2Q9
Installing Forex expert advisors (EA) follows nearly the same pathway as that of custom indicators, with the minor difference that the EA files are attached to the "Experts" folder and not the Indicators folder. This is how it is done. Again, the assumption is that the EA was coded within the MQL4 environment, as only EAs coded with the MQL4 can be added are compatible with the MT4 platform.
Step 1: Transferring files
1. Create or download an EA. Keep note of the location of where you saved it.
2. Select and copy the EA file you wish to install.
3. Look for the MetaTrader4 folder. This is normally located in the C: drive.
4. Paste the files into the Experts folder. A window requesting admin permission may appear; if so, just click Continue.
Step 2: Installing the EA on the MT4 platform
1. Launch your MT4 platform.
2. Look for the Expert Advisors section under the Navigator panel at the left side of the platform. Click on the Plus sign and the available EAs should be listed there.
3. Click on the EA you want to install and drag it onto one of the charts on your platform.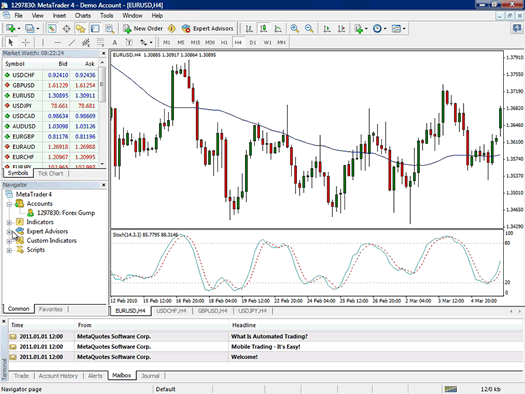 When adding an EA to the chart, go to the Navigator menu on the left hand side of the platform interface, click on the + sign beside Expert Advisors to show the attached EAs. Click on the one to be added to the platform. This opens a pop-up window where the trader can set the parameters within which the EA will function. When this is concluded, click OK to attach the EA.
Step 3: Adjusting the settings
1. A pop-up box will appear showing the settings of your EA.
2. Make sure that all the settings and alerts are correct before clicking OK.
3.  Chose the correct Chart. 15mins, ERUUSD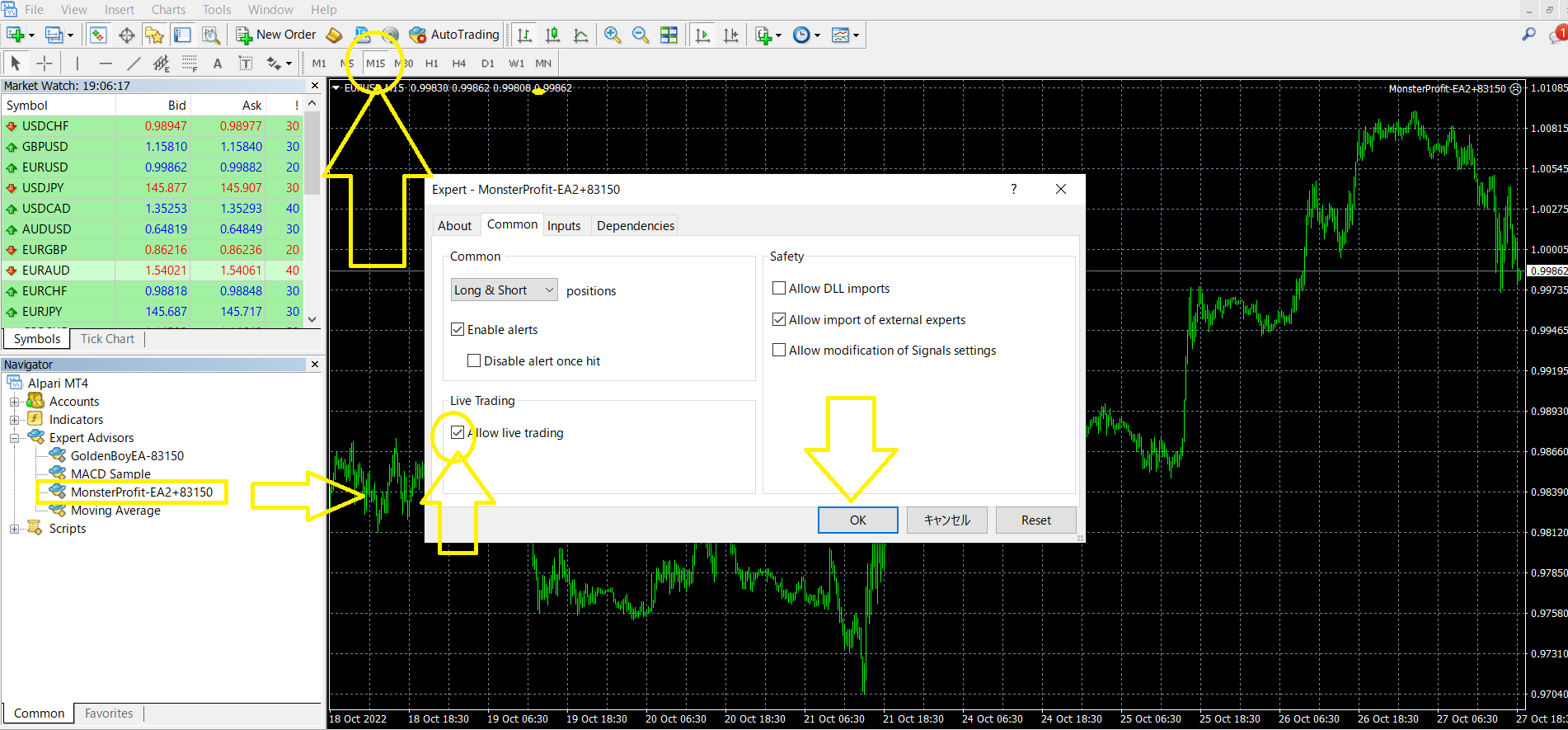 Please change the Initial lots, depend on your Initial Fund.
Example: Lot guide (standard account)
High risk: 0.01 lot with $ 333
Middle risk: 0.01 lot with $ 500
Low risk: 0.01 lot with $ 666
Step 4: Install URL for Economic Indicators
Open Option Tab.
Install URL list
https://finance.yahoo.co.jp/fx/
https://finance.yahoo.co.jp/quote/
https://finance.yahoo.com/quote/
If everything is alright and the expert is ready to trade, you should see the label in the top right corner in yellow like this : 
The EA must then be activated by engaging the "Autotrading" button on the top part of the platform interface. Successful activation will show up as a smiling face on the top right corner of the chart beside the name of the EA.
The EA is now available for trading.